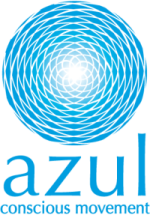 SERVICE & Privacy Policy
At Azul we value your privacy.
This Privacy Policy provides information on how we collect and process your personal data when you visit our website (https://pathofazul.com/) or use our services. When processing your personal information, we will comply with the rules of the General Data Protection Regulation (GDPR).
Subscribing to the newsletter
When subscribing to the Azul newsletter on the website, you provide Azul Production with consent to send you our newsletter. Withdrawing said consent can be easily done by clicking "Unsubscribe" underneath any newsletter-mail.
Everyone who buys an Azul product or registers for an Azul event will automatically receive our newsletter. Reason for this is that our newsletter contains a lot of content that can be very useful for you as a user of our product, participant of our programs and member of Azul community. You can easily unsubscribe by clicking the "unsubscribe" button underneath any newsletter-mail at any time.
Information collected
We do not collect any personal information from visitors when they visit the website unless they provide such information voluntarily, such as by registering, sending us an email or signing up for a newsletter. When you sign up to receive our newsletter or purchase any product or service, you may be required to provide us with personal information about yourself, such as your name, address, email address, phone number and address. We never share or sell any of the information you provide.
SMS 
If you opt-in to receive SMS messages from us we will not send you more than one message per day and will never share or sell your number of contact information. Please be aware that your provider may apply message and data rates. 
Payment information
We do not process or store your payment details (e.g. credit card information) on our registration or checkout pages. This information is only being visually displayed on our website but technically belongs to Paypal.
External links
Our website contains links to other sites. Pathofazul.com and its authors are not responsible for the privacy practices or the content of such websites
Automatically logged information when visiting our website
On our website we use web analytics tools from third parties (Google Analytics and Jetpack) to help analyze how visitors use our site. These tools use 'cookies', which are text files placed on your computer, to collect standard internet log information and visitor behavior information.
We and third parties use cookies to:
Enable functionalities of our website
Analyze the use of the website and to make the website more user-friendly on that basis
Disabling and enabling cookies
If you do not want to have cookies stored on your computer or want to remove cookies that have already been stored, you can arrange this via the settings screen in your browser settings. The adjustment of these settings differs per browser.
If you want to remove cookies that have already been stored, you can arrange this via the settings screen in your browser settings. The adjustment of these settings differs per browser.
Facebook
This website utilizes Conversion Tracking and Custom Audience pixels from Facebook. A cookie will be saved onto your computer for the purposes of Facebook advertisements. The data collected is anonymous. In accordance with Facebook's Data Use Policy found at: facebook.com/about/privacy Facebook is able to connect the data with your Facebook account and use them for their own advertising purposes. Facebook conversion tracking also allows Facebook and its partners to show you advertisements on and outside Facebook.
Opt out links
You can manage your Facebook tracking permissions here .facebook.com/ads/website_custom_audiences
You only need to do it once. If you opt out of interest-based advertising from Facebook on one phone or computer, that choice is applied everywhere you use Facebook.