Become a Channel
of Embodied Awakening 
The Azul Teacher Training is an experiential program designed for all who wish to deepen their understanding of embodiment and healing through movement as a personal practice, or to become Azul conscious dance teachers.
ARE YOU READY TO EMBODY YOUR HIGHER POTENTIAL?
Had the desired to deepen your dancing practice?
Yearned to create movement experiences and facilitate conscious dance?
Learn how to incorporate conscious movement into your existing work or profession?
Felt the desire to share with others the power and beauty of what you experience on the dance floor?
If the answer to any of these questions is yes, we want to invite you to explore the Azul Teacher Training.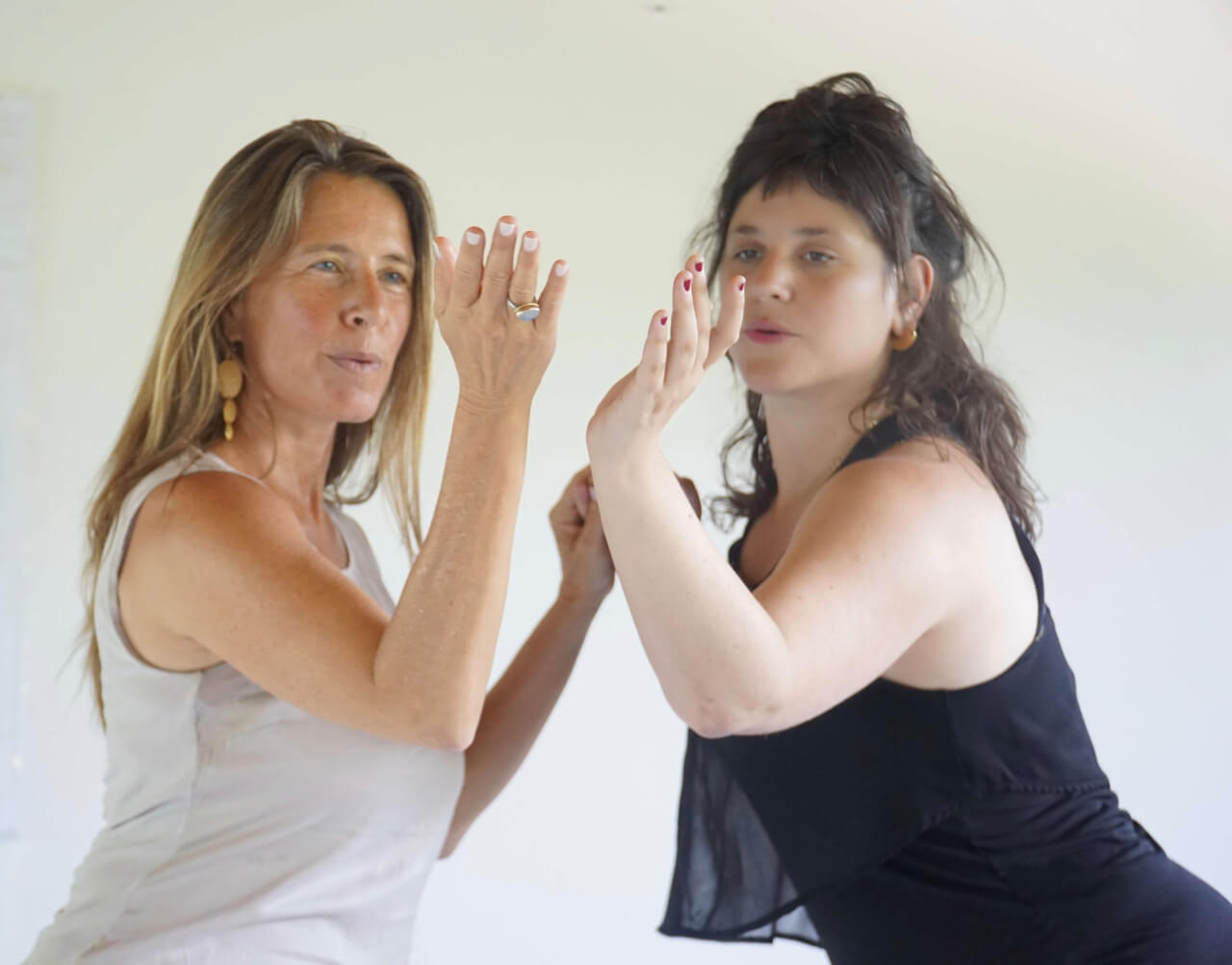 Teacher Training at a glance
The Teacher Training is a powerful container that – not only takes you through a deep personal transformation and teaches you how to create movement experiences. It also helps you align with your highest purpose and service!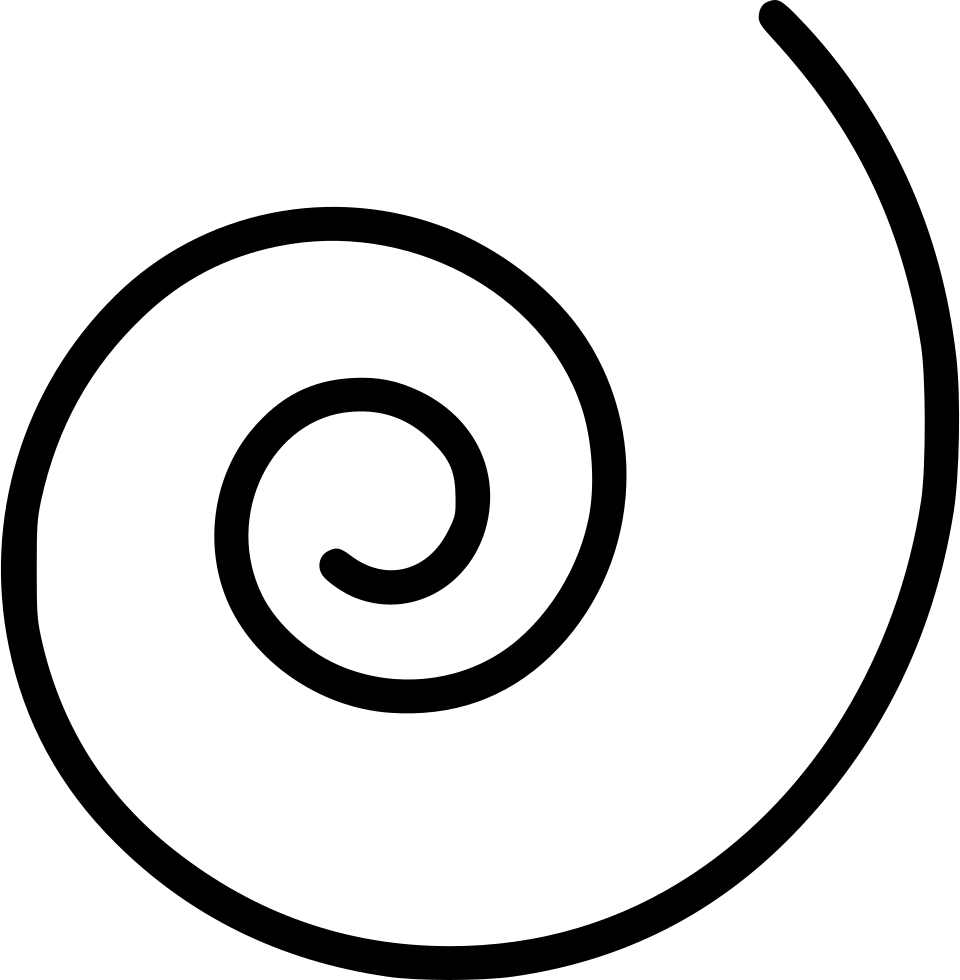 This Training is designed for all those who wish to teach Azul classes and workshops and would like to build a local or virtual dance community.
The Training is also designed for teachers of other modalities interested in expanding their horizons, and therapists who wish to incorporate movement into their existing practice.
Last but not least, the Training is the perfect container for anyone interested in deepening their personal growth through the Path of Azul.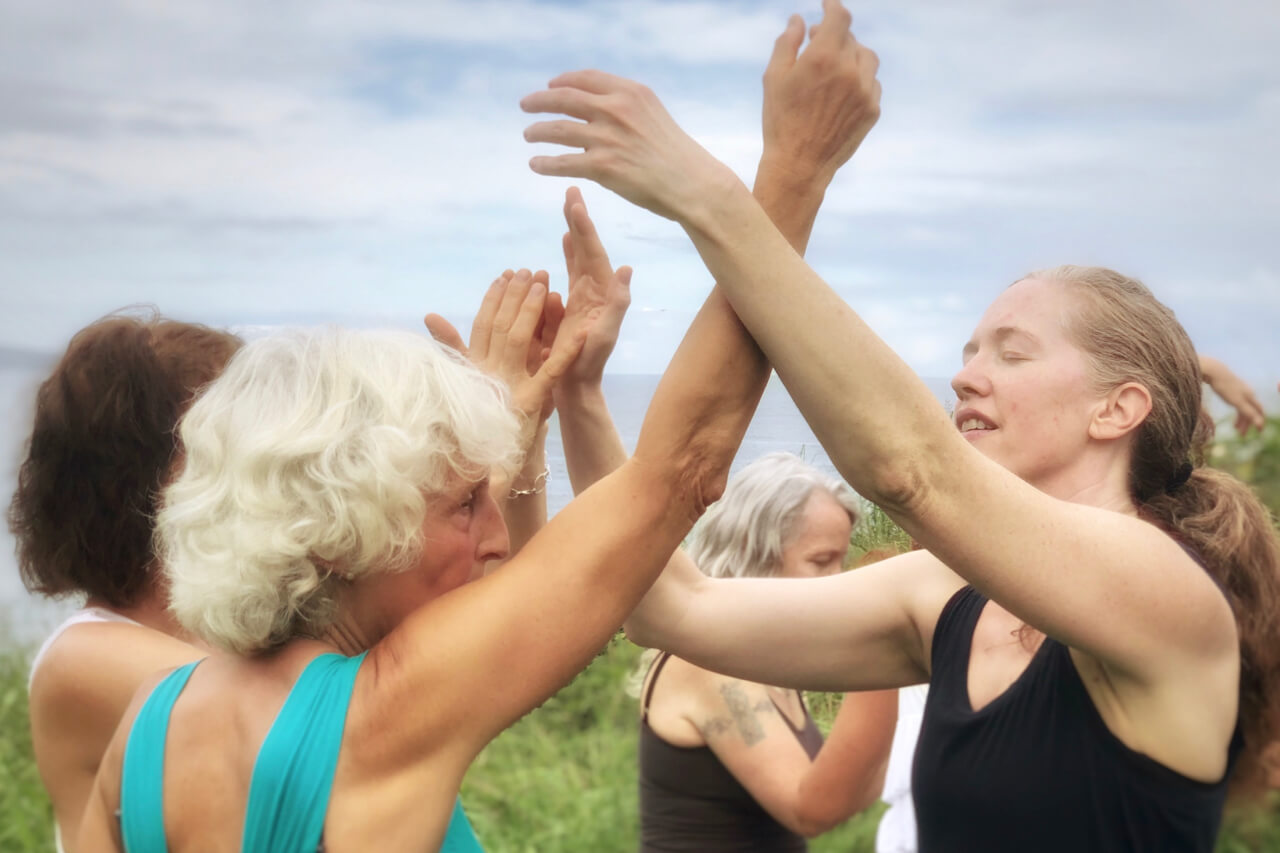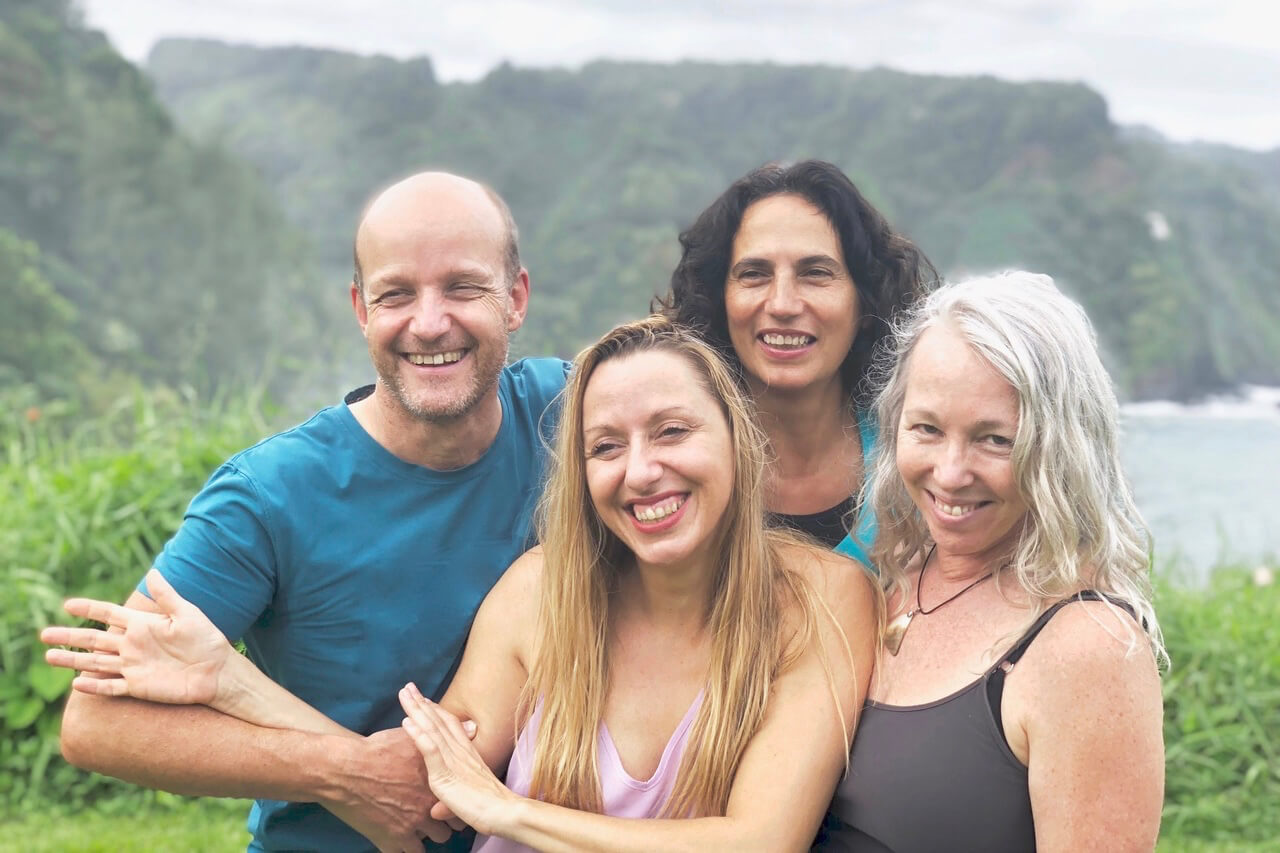 The Azul Teacher Training is articulated into three Modules: Apprenticeship Module 1 and Module 2 and Certification Module 3, and an extensive Mentoring Program.
After each module Trainees meet with Amara and the Azul Faculty to receive support in their practice, integrate the Azul Spiral into their lives and bringing it to their communities.
The MAP ~ Embodiment Training is a prerequisite to enter the Azul Teacher Training.
To complete your Certification and become an Azul Teacher, you are also required to complete  the LEAP – Embodied Awakening Program that is a series of four retreats that guide you through a deep personal transformational process.
All the LEAP retreats and the Training modules are led by Amara Pagano and a selected team of senior Azul Faculty.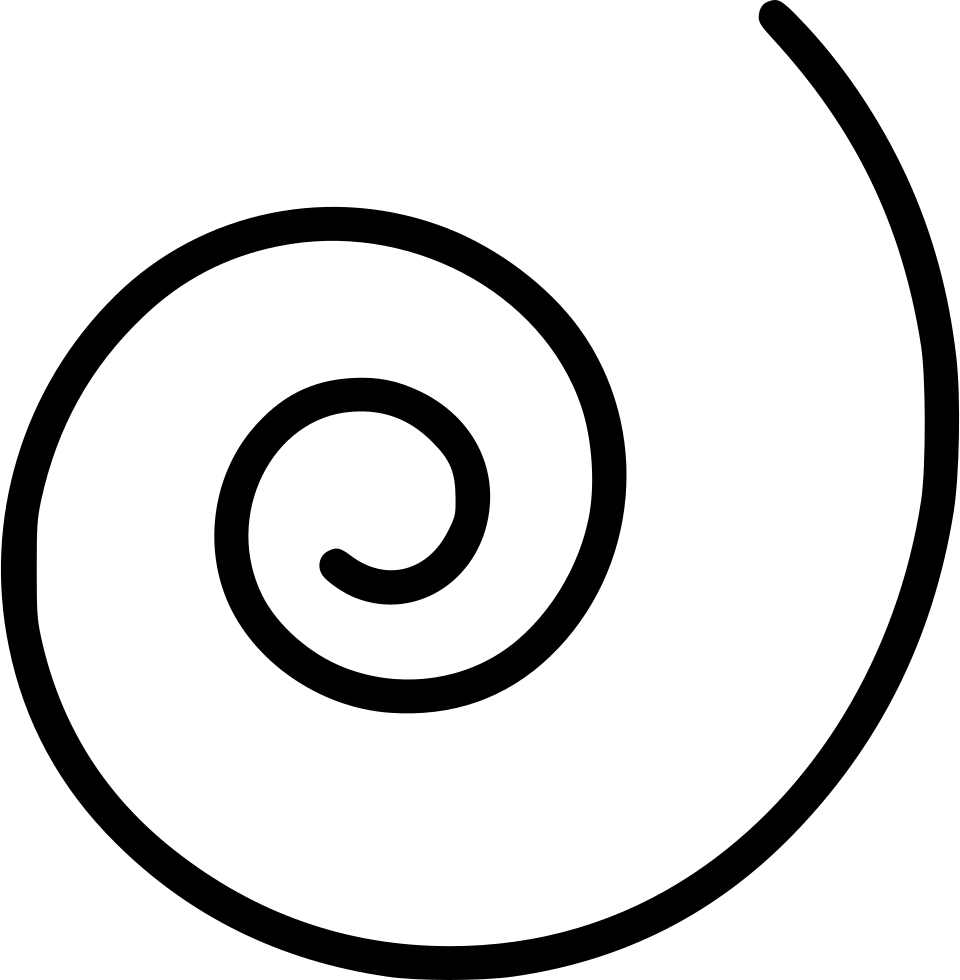 Program Overview
All Programs are offered online, except where otherwise noted
2023
September 22-27  the MAP: Embodiment Training (in-person)
November 11 -15   the MAP: Embodiment Training (online)
December 2-6       the LEAP – Integrating Lower and Higher Self
2024
March 2-6                the LEAP – Doorways to Love
April 6-10                 the MAP: Embodiment Training (online)
April 27-28               Apprenticeship: Module One
April 26-June 25     Weekly Mentoring Program
June 1-5                    the LEAP – Portals of Healing
July 27-31                 Apprenticeship: Module Two
Aug- Dec                  Monthly Mentoring Program
Sept 14-18               the LEAP – Healing Masculine and Feminine
2025
January – June         Monthly Mentoring Program
July                             Certification: Module 3 (in-person)
Apprenticeship Module 1 follows the MAP: Embodiment Training and is limited to 30 participants. In Module 1, Trainees begin to understand the underlying principles and philosophy that support the Path of Azul, as well as receive individual attention on their embodiment. Trainees also begin training on on how to hold space for movement and create a playlist. This includes developing a music library, categorizing music and building a basic spiral.
In this portion Trainees receive the next layer of understanding and embodiment of the Azul Spiral and take another step in learning how to create meaningful movement experiences. There is more detailed attention given to individual embodiment and personal feedback from Amara. A significant amount of time will be devoted to the practice of "seeing" the body and Amara's guidance to deepen your embodiment.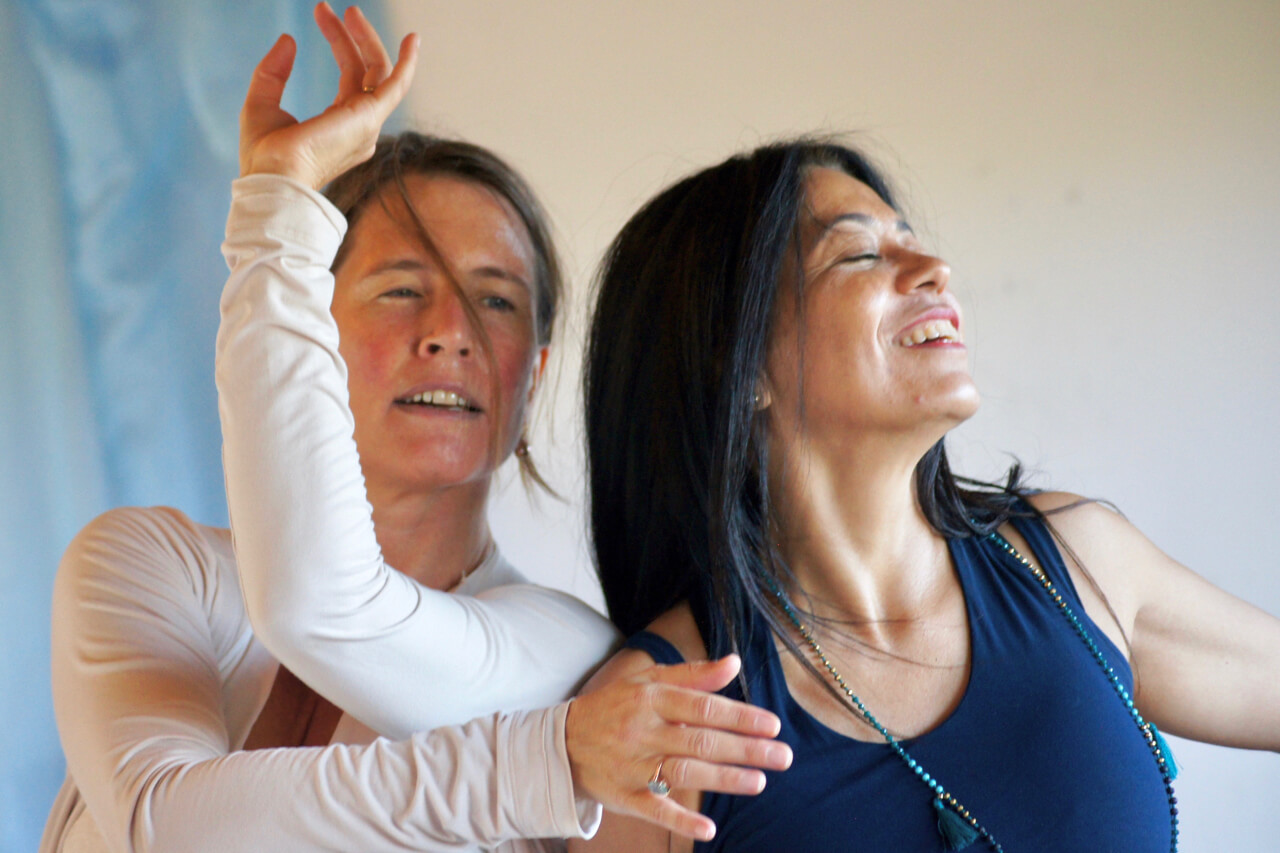 The Mentoring Program offers an incredible container to support the integration of the Azul Spiral into life. Each Apprentice is assigned a Wisdom Partner to accompany them in their journey. All Wisdom Partners are Certified Azul Teachers engaged to assist the next generation of teachers.
In the weekly meetings Apprentices have the opportunity to offer a practice class and receive support and feedback. In the monthly mentoring calls they meet with Amara individually and as a group to facilitate their personal and professional understanding of the Path of Azul. The program also supports Apprentices who wish to offer holding space classes.
What you can expect to receive
from the Apprenticeship Module 1 & 2
Discover and integrate the power of embodiment in all areas of your life

Develop a connection to movement as a path of awakening consciousness
Align your energy with an upward spiral of wellbeing
and prosperity

Gain an embodied understanding of the Azul Spiral
Receive ongoing support to developing your offering of movement experiences

Develop skills to hold space for conscious movement
Discover how to select music and create playlists

Learn to develop inspirational content for movement classes

The Certification module focuses on preparing Apprentices to form class content and teach Azul movement classes.
During this module, trainees receive another layer of understanding and embodiment of the principles of Azul. There is a deepening of presence, embodiment and articulation of movement as a path of awakening consciousness. Trainees are also supported in aligning with their higher purpose as teachers and leaders.
Following the Certification module there is a six month mentoring period to facilitate integration of the Training and continued learning.
Upon completion of the Certification Module and of the Azul Trilogy – Trainees receive the Azul Teacher Certification and are qualified to teach Azul movement classes and incorporate Azul into their professional work.
What you can expect to receive
from Certification Module
Strengthen your embodiment and ability to inspire others through movement

Deepen your understanding of the underlying
principles of Azul
Form class content to create exciting classes that catalyze movement

Learn how to feel and guide the group field

Receive support to establish your teaching practice
and build community

Acquire tools and knowledge to help you align
with your life purpose
Serve the evolution of humanity with embodied movement

Become a channel of awakening love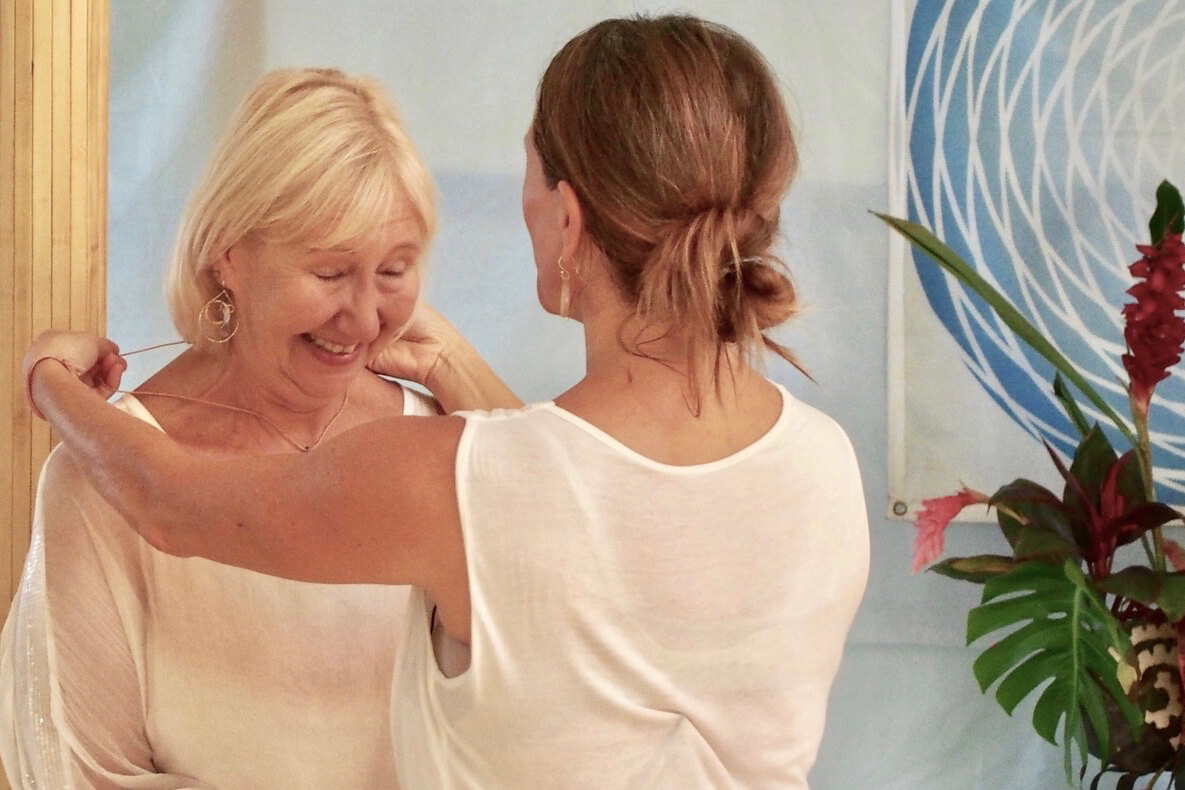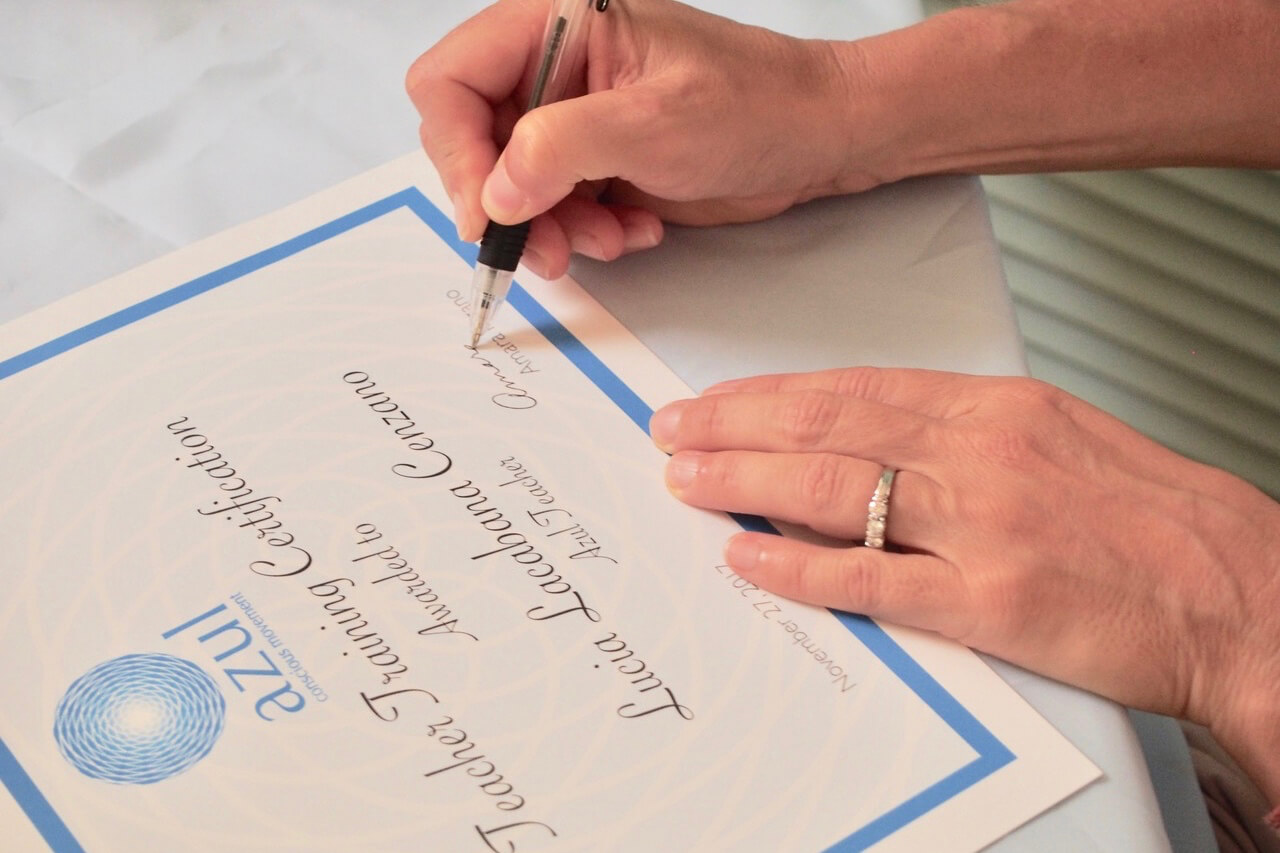 As an additional benefit, both Apprentices and Certified Teachers have ongoing access to the Azul School Membership Site, which contains valuable marketing, administrative and informational tools and resources designed to support the practical application of the Azul principals and methodology in a professional setting.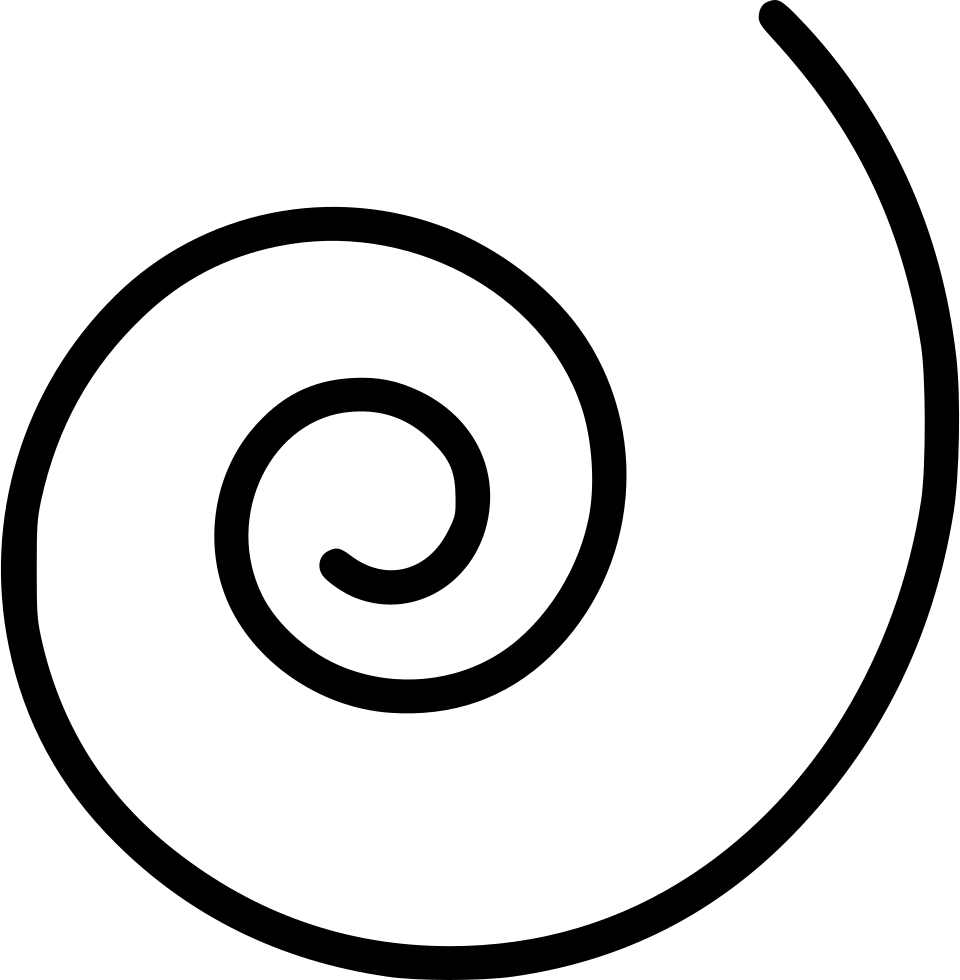 Azul Teachers share their experience
Catherine Taye Slattery, USA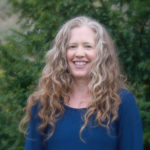 It's the most powerful training of any kind I've ever taken. Brilliantly organized, a lot of valuable content, delivered in such a way that it served my personal healing and embodiment while preparing me very well to teach.
Lucia Lacabana, Argentina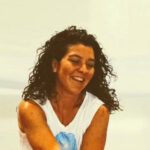 The experience of the training can only be described in uppercase words: INCREDIBLE, INTENSE, EXCITING, VIBRANT, DEEP, WONDERFUL, BEAUTIFUL. It has been a deep and intense journey into myself… Anyone who wants to find themselves, this is the place and practice. I can return to my community feeling alive, happy and confident.
Katja Hofmann, Australia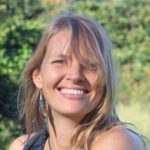 The Azul Teacher Training gave me hands-on tools I've experienced in my own body first. I experienced learning by dancing in a safe, supported and loving space and enjoyed being with an international group of like-minded people with big, open hearts.
Karen Holmes, PA, USA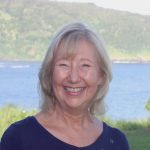 The training was absolutely the best dancing and connection I've ever done…
Another part of the training is the use of technology and making playlists, working with the music itself. As a"non-techie" I learned SO much. Each person compiled a play list and offered a warm up session to the group. Everyone helped everyone else! The teacher training component gave us an excellent foundation to "go forth.
A mutual commitment and investment
The Teacher Training is a mutual commitment and investment. On your part, it includes fulfilling the requisites, attending the three Trilogy retreats and the Embodiment Training and actively participating in the two Training Modules and Mentoring program.

On our part, it includes the ongoing support provided by the Azul Team and my personal investment in you and your education, learning, life and personal evolution. My intention is to mentor you in becoming an amazing facilitator and an inspiration for others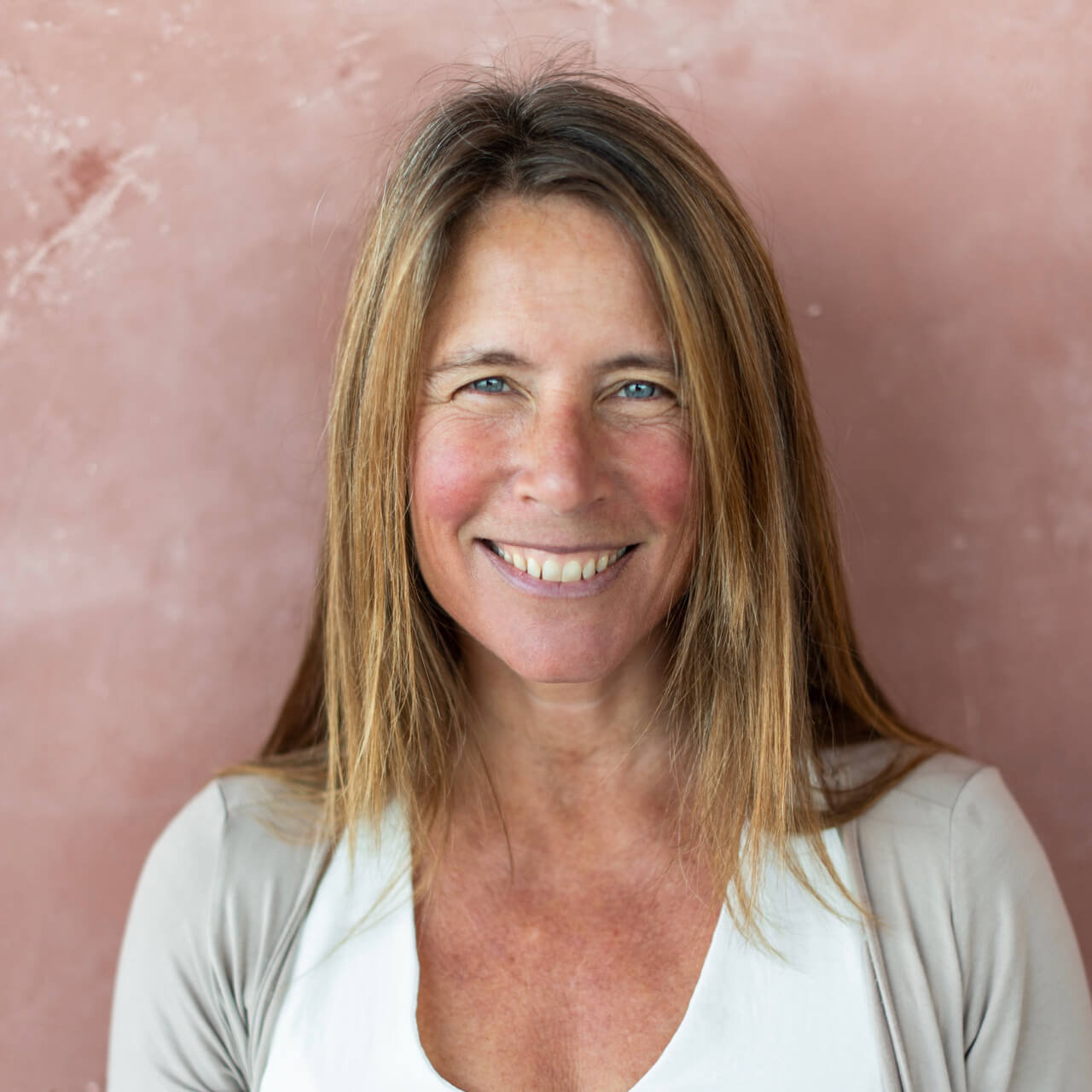 If you are considering the Azul Teacher Training as a path to expand your personal and professional horizon, fill in the form below to receive the full information package.
We will be happy to follow up with you to answer any of your questions.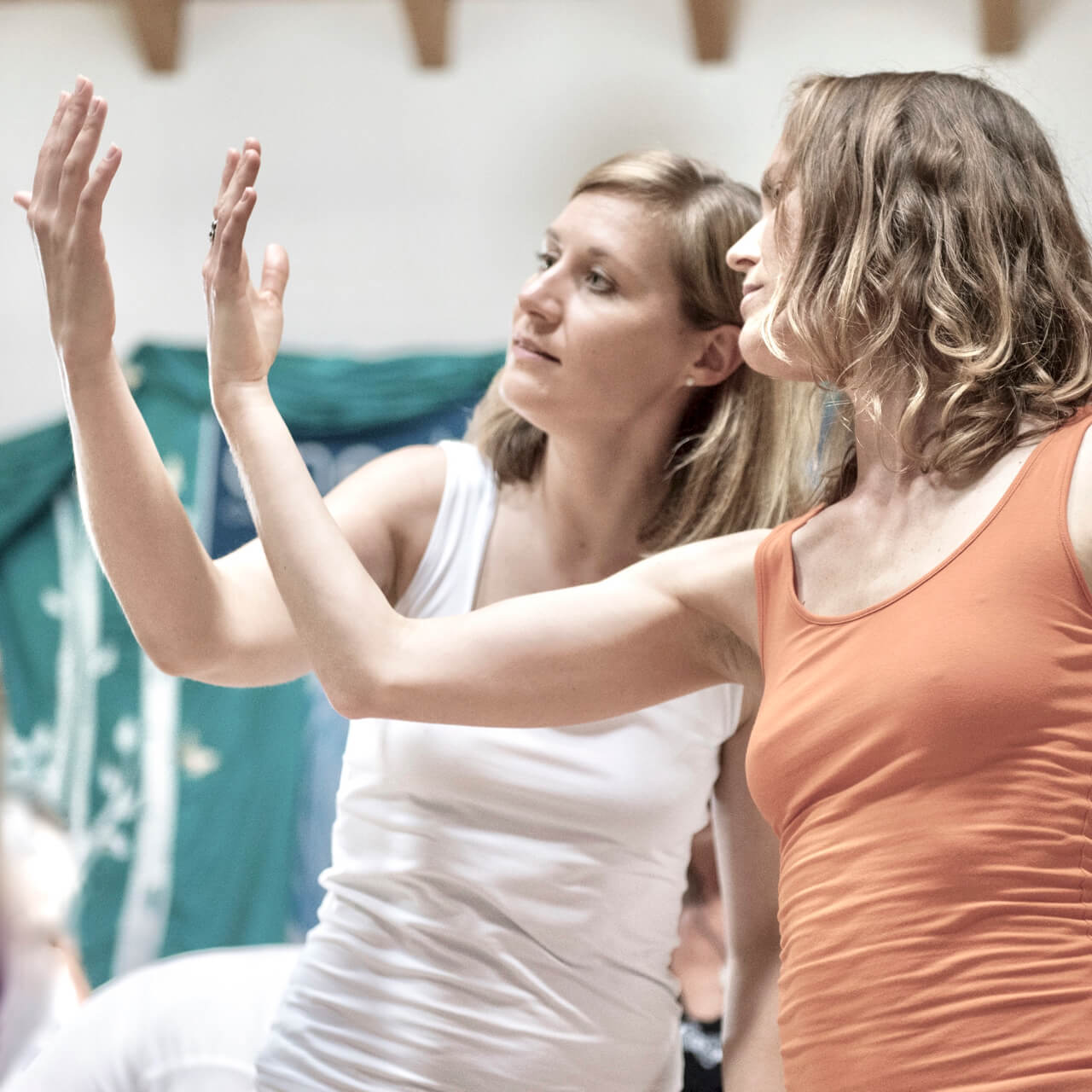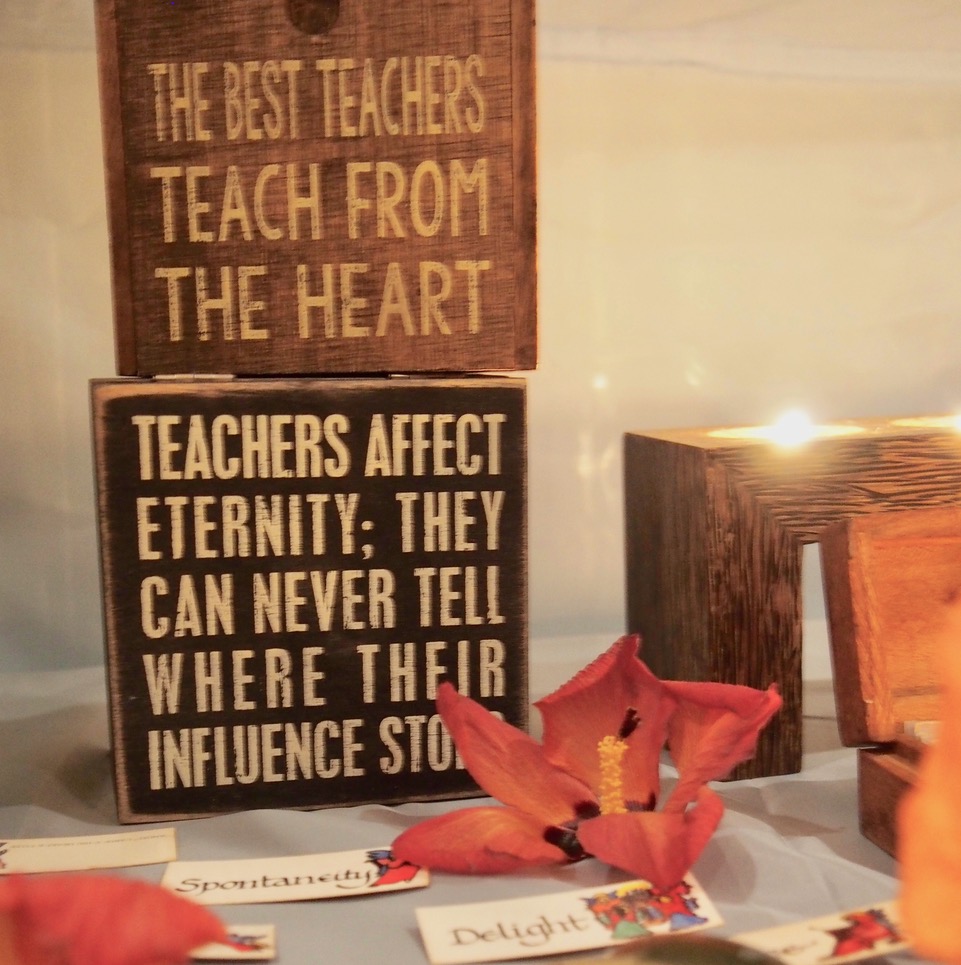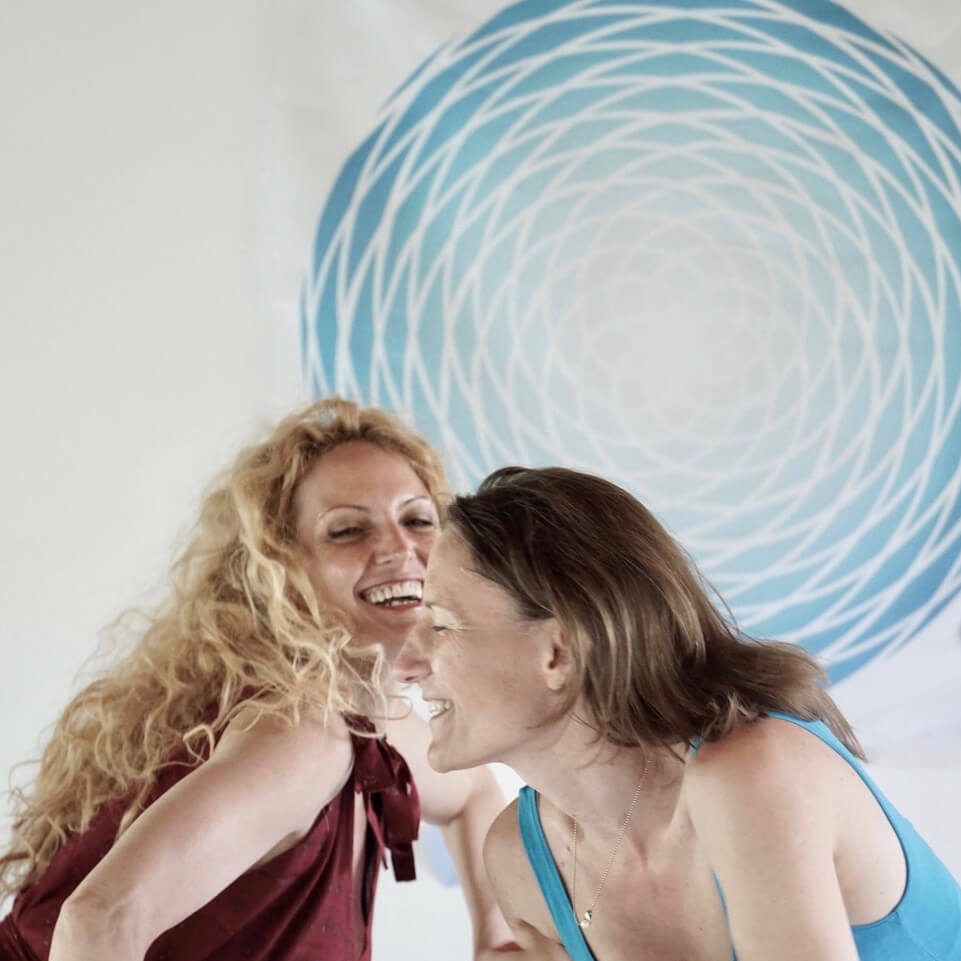 "Each of us is needed – now more than ever – to rise and support the larger  awakening of consciousness."
Amara