with Amara Pagano
Lei'Ohu Ryder & Maydeen Iao
Can Love Win?
The answer is YES!
Join Amara, Lei'Ohu and Maydeen for an amazing 4 days of retreat exploring the theme of awakening love
To awaken love means to awaken your potential and your deepest power
Experience awakening love
This will be the first time this trio of souls collaborate to create a 4 day dive into the waters of love. There is no one more experienced to do that than each of these beings.
Amara is a founder of Azul. She has been teaching movement as spiritual practice for 30+ years and is deeply committed to supporting embodied awakening.
Lei'Ohu and Maydeen are Hawaiian elders who are the Emissaries of Aloha. They are spiritual leaders, visionaries, healers and singer/songwriters. They live and breath aloha which at its essence is love.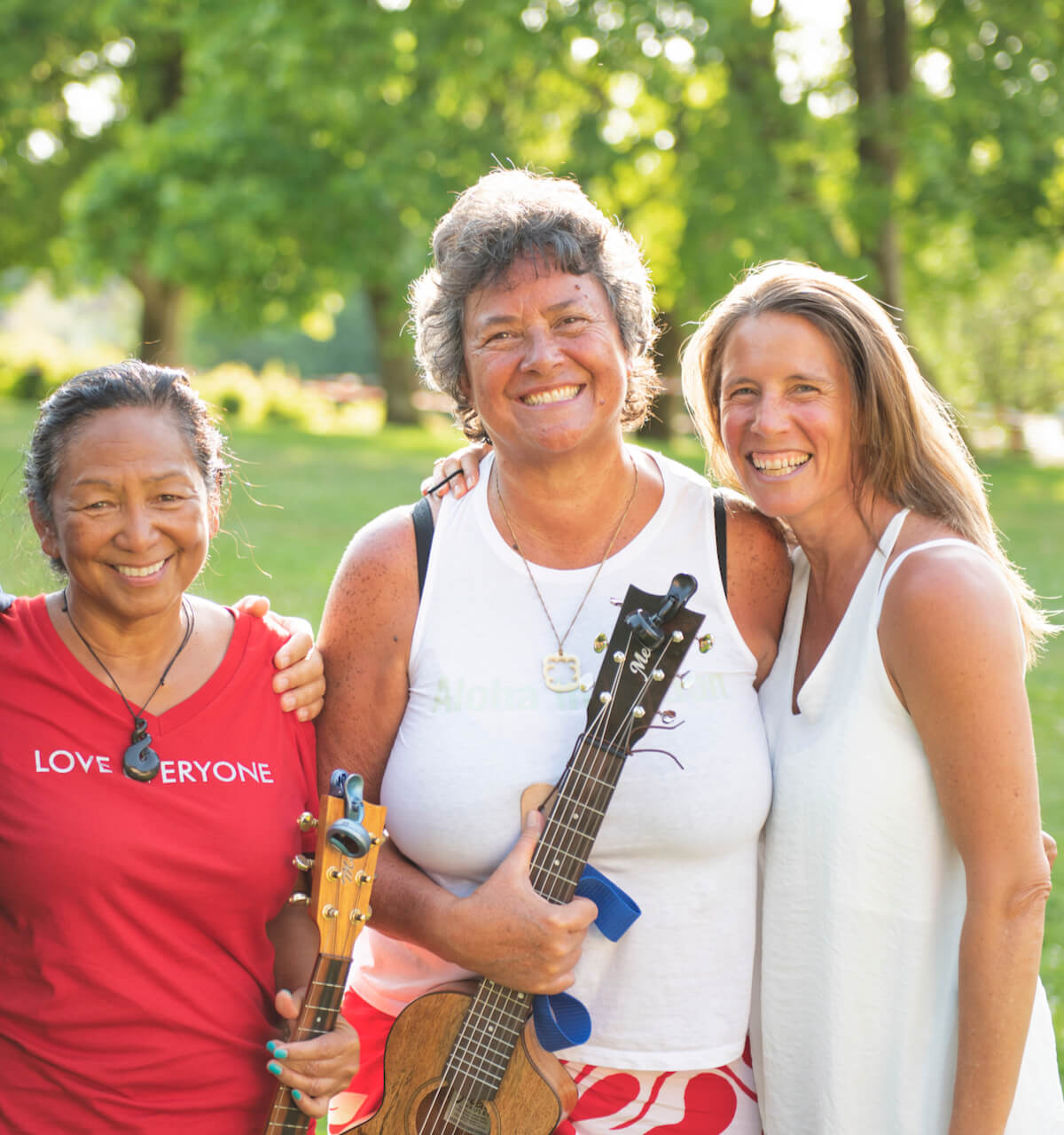 This special Dancers Awakening Love will be full of magic, mysticism and mystery, as these three powerhouses join forces to uplift and inspire the living embodiment of love.
Let's explore together how to make the best of this amazing opportunity and experience unity and transformation!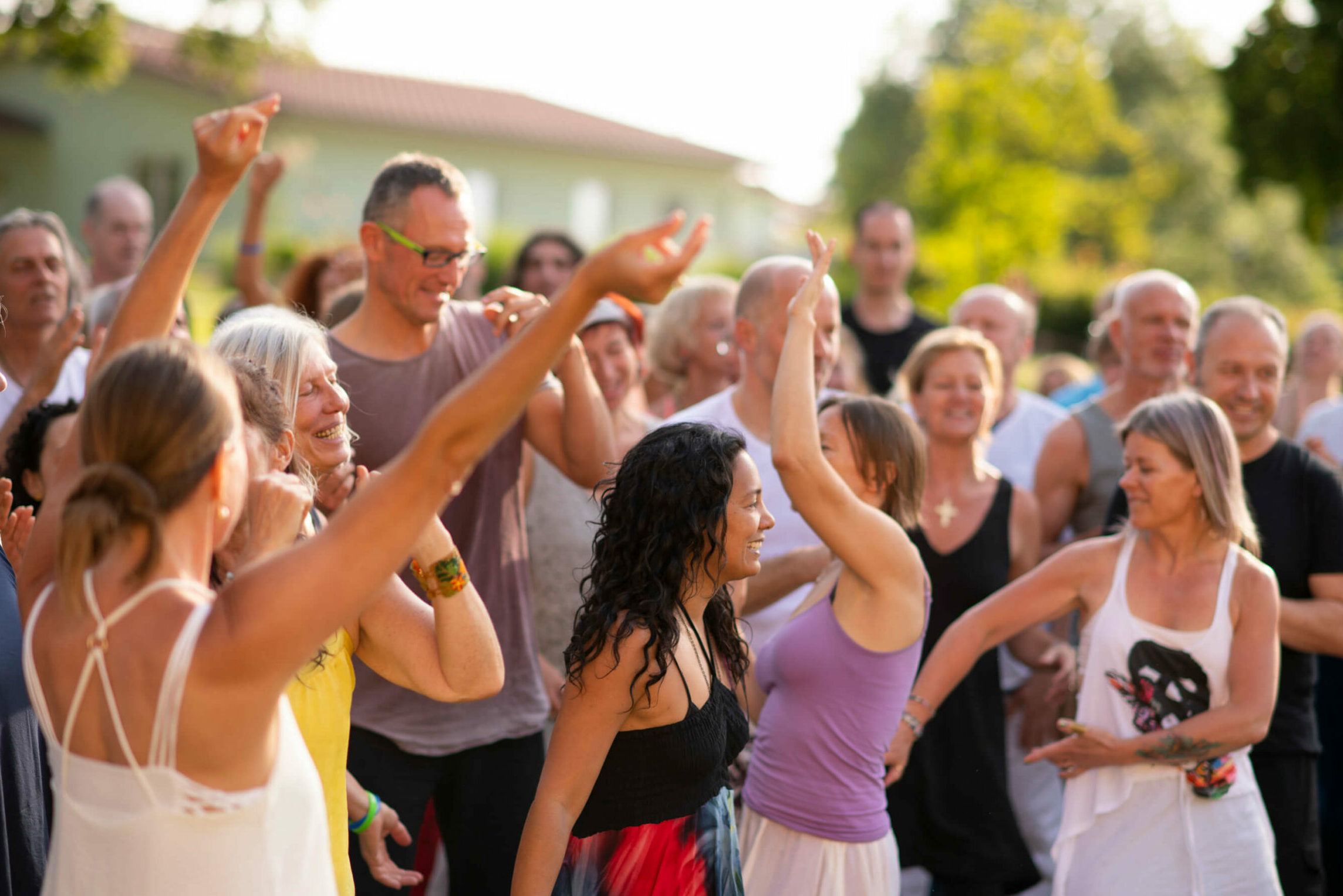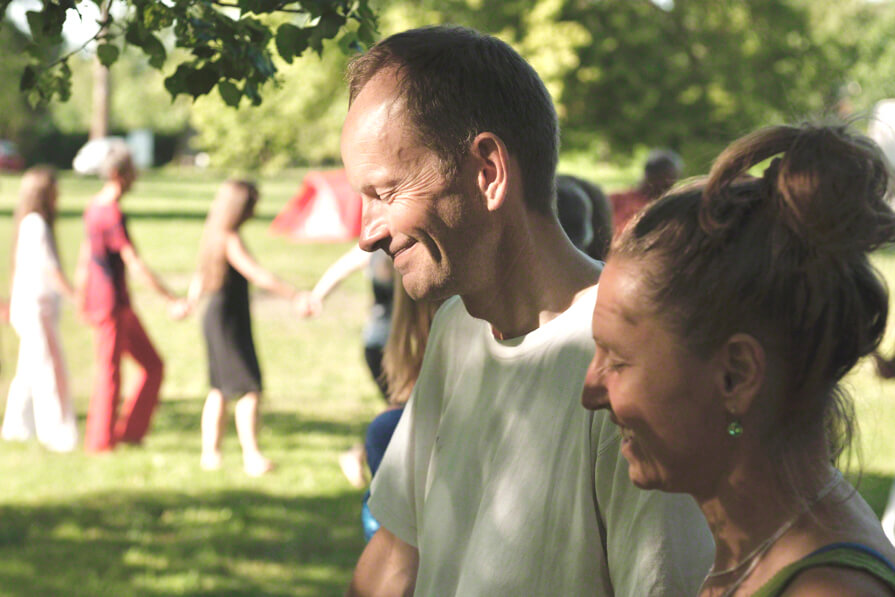 I came here confused. Azul gave me clarity. Now I know where I need to be in my heart and my body.
Nury Buendia, Colombia
I have experienced tremendous growth through Amara's workshops. My heart is so open.
Steve Gensler, USA
It is amazing like always how dance can move your body with its blocked, suppressed energies and transform pool of the pain into movement. Amara does an amazing job guiding us through the whole process and supports us individually if needed.
Karin Schimunek, Germany
Join DANCERS AWAKENING LOVE!
4 day retreat with Amara Pagano, Lei'Ohu Ryder & Maydeen Iao
Location
Sonnenstrahl Center
Sebastian-Kneipp-Strasse 1
Kisslegg, Germany
Date
Thursday to Sunday
22-25 June
2023
Time
Check in from 3:00 pm
Starts 7:00 pm
Ends 12:00 pm (noon)
Accommodation and meals not included, to be booked directly with Sonnenstrahl Center
Please scroll down for accommodation and commuter rates
OneDanceTribe +
Dancers Awakening Love 
Would you like to extend your retreat experience, immerse yourself in 10 days
of conscious movement and enjoy the opportunity to dive deeper in your dance?
Located in the beautiful Allgau countryside, with access to a lake and nature trails, Sonnenstrahl is the perfect place for your retreat.
Spacious rooms are free of electronic devices and radio waves to provide environment for a peaceful night sleep.
Free Wi-Fi is available in the bar.
There is a heated pool and sauna on site to enjoy and relax the body.
Several accommodation options available: single, double, multi rooms and camping. Please see below for details.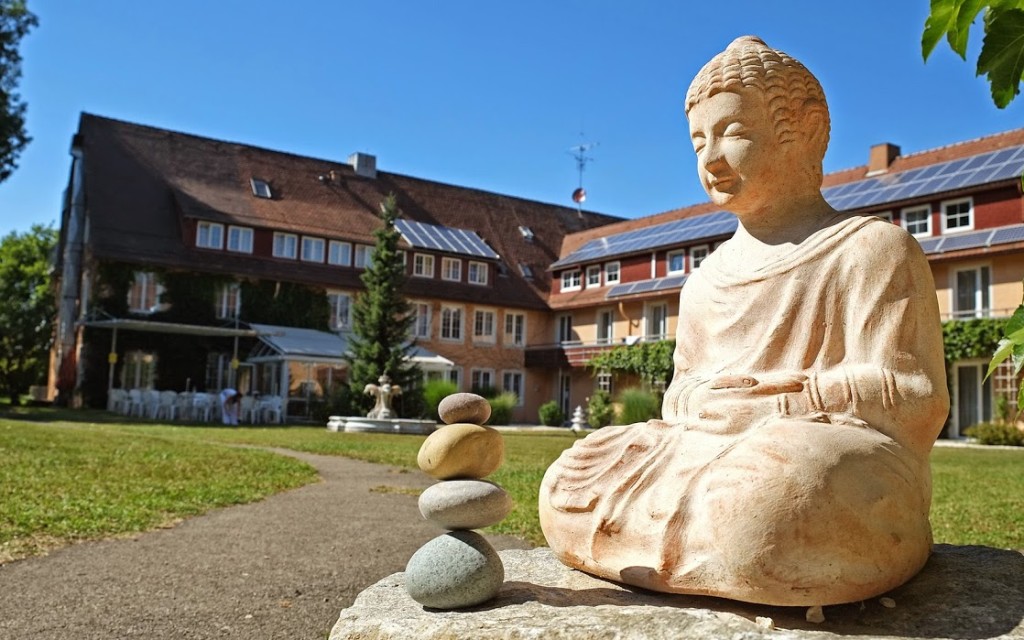 Single Room Private Bath € 102
Double Room with Private Bath € 88
Single and Double Room Shared Bath € 74/77
Dormitory with Shared Bath €67
Camping €51
Offsite day pass €44
Prices are per night and include 3 vegetarian buffet meals a day, access to the facility, pool.
Please note that if you don't stay at Sonnenstrahl, the Center requires that you purchase an offsite day pass. The day pass includes access to the facility, pool and meals.
Please check in at the Sonnenstrahl front desk upon arrival.
"Dance is the hidden
language of the soul."
Martha Grahm